The leading asset tracking software for construction and engineering
Build better and stay on top of projects all the time!
An intuitive interface to streamline engineering inventory management
On-the-cloud asset management enabling updates from the field
Mitigate risk by tracking projects right down to each tool!
Maintenance modules improve construction equipment longevity
A dedicated support staff to answer all your workflow questions
Read our White Paper on Construction
here.
We're trusted by the best in Construction and Engineering How does asset tracking software give you an edge?
Improve construction equipment ROIs and lower costs
Deter theft and loss using scan-based audits
Use reports and analytics to get actionable insights
The availability calendar helps you stay on schedule
Our intuitive interface can be used by the entire crew!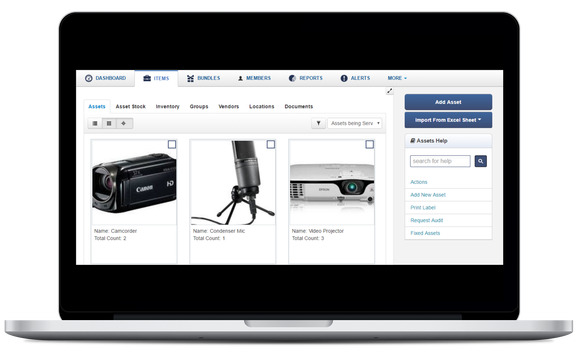 "EZOfficeInventory's current features and functionalities have been very beneficial in tracking all of our equipment and inventory. The customer support is outstanding (…) They are also constantly upgrading, building new features, and enhancing the software to make it even better. I highly recommend it!"
Brookelynn Schmeck, WJE Associates
Here's why we're the best in construction and engineering equipment tracking!
Carts
Reuse carts for similar construction projects to save time!
Reservations
Give your engineers exactly what they need with error-free bookings
Mobile Apps
Our Android/iOS apps make on-location updates easier than ever!
Reports
Get in-depth data about construction equipment to optimize usage
Access Control
Control staff access across locations or engineering projects
Customizability
Customize alerts for fully-tailored construction equipment management
Services and
Maintenance
Service triage and ticketing improves construction equipment productivity
Barcode and
QR Code Scanning
Mass scanning items makes managing engineering inventory a breeze
Bundles and
Packages
Create specialized construction project kits for added convenience