The leading asset tracking software for universities and K-12s!
Remove administrative hassles and streamline workflows
An intuitive interface to streamline educational asset management
On-the-cloud equipment tracking enabling instantaneous updates
Access control helps delineate academic departments or school districts
Maintenance modules lower overheads by optimizing university equipment
A dedicated support staff to answer all your workflow questions
Read our White Paper on Education
here.
We're trusted by the best in Education





Improve educational workflows through asset management
Lower overheads through improved stock-keeping
Deter theft and loss using scan-based audits
Use access control to delineate educational departments
Free up staff time by automating check-outs and check-ins
Regular servicing helps you stick to tight education budgets!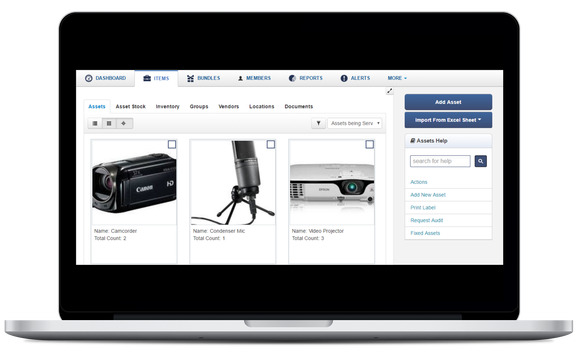 "EZOfficeInventory has been a godsend with regards to establishing an effective and efficient inventory management and asset tracking system. In addition to its ease of use, I have also been impressed by their willingness to support the newly reopened Antioch College and create a special plan for us, making EZOfficeInventory an affordable choice as we reinvigorate this institution, one that holds such an important place in the history of American higher education."
Michael Casselli - Antioch College
Why are we the best bet for
educational asset tracking?
Carts
Use carts as templates for future educational equipment checkouts
Reservations
Error-free bookings ensure students have everything they need
Mobile Apps
Students and faculty can use our Android/iOS apps for quick updates
Reports
Get in-depth data about educational equipment to optimize usage
Access Control
Manage staff access across locations or departments for greater control
Customizability
Customize alerts for fully-tailored educational equipment management
Services and
Maintenance
Service triage and ticketing improves educational equipment productivity
Barcode and
QR Code Scanning
Make managing educational inventory a breeze by mass-scanning items
Bundles and
Packages
Create specialized department-specific kits for added convenience