Non-intrusive asset tracking software for your IT department!
IT asset management that's a cut above the rest
An intuitive interface to streamline software tracking
On-the-cloud asset management enabling immediate data updates
Agentless tracking means lower overheads and greater control
Maintenance modules that boost ROI and IT equipment longevity
A dedicated support staff to answer all your workflow questions
We're trusted by the best in Software and IT





Why go agentless?
Eliminate deployment charges and hidden costs
Retain administrative access to all your IT assets
Easier updates using CSV imports
Manage more than just network devices
No installation required on every IT device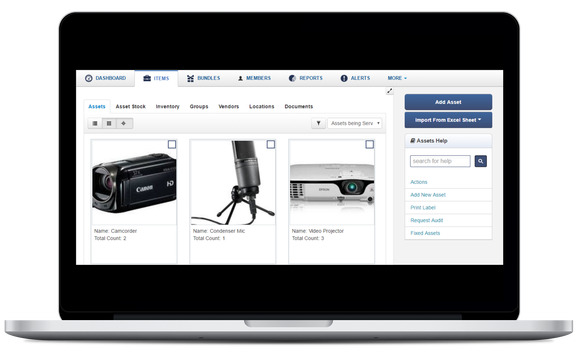 "Being able to check assets in/out on the fly by scanning our QR Code assets with the mobile app makes staying current with asset inventory easy. We've been more than impressed with the responsiveness of the support team. Thank you for your commitment to the continued development of EZOfficeInventory!"
KACHI WEIRICH - ANSWERS.COM
Try the leading asset tracking software for
Software IT Management!
Carts
Reuse carts for IT equipment, or link them together for use across departments
Reservations
Ensure conflict-free bookings for IT assets each time
Customizability
Customize alerts and displays for fully-tailored software IT management
Mobile Apps
Effortless software tracking using our Android/iOS apps
Reports
Get in-depth data about IT assets filtered by location, group and more
Access Control
Set up distinct access tiers across locations or specific software
Barcode and
QR Code Scanning
Make software inventory management a breeze by bulk-scanning IT equipment
Bundles and
Packages
Create specialized kits for recurring IT checkouts for added convenience
Services and
Maintenance
Service and triage IT items to ensure availability and productivity
Start tracking your software and IT assets today!